Hair Accessories also plays very vital role in fashion trends
The reason why I am saying that Hair Accessories is going to be very important part of fashion trends this season is after seeing and analyzing some photographs of 2018 Spring/Summer Haute Couture collection from Paris Fashion Week in January.
 Metal Headbands
After seeing the images of the models  during Chanel , most of us will realize the importance of hair accessories for this season . Headbands with metal leaves on it attracted me the most ,which is very subtle and delicate . Such fine and exquisite headbands can add more grace to your looks.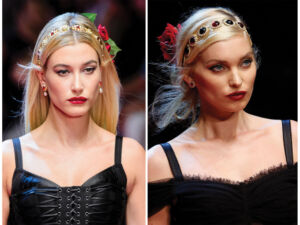 Headbands with Stones
Hair Accessories can completely change your whole look .In the image above models are wearing the headbands with the colorful stones in it . This kind of band is really good for party looks .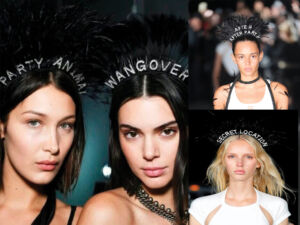 Headbands with Feathers
Here are some of my favorite who are giving some serious Hair Accessories goals for coming up Festival season . I am so looking forward to try this kind of bands in this festival season.
Well,I am going to experiment varieties of headbands this season and what about you guys …
Do leave the comment and try some headbands and tag me on Instagram #lajjaish . I would love hear from you guys..
See you soon…