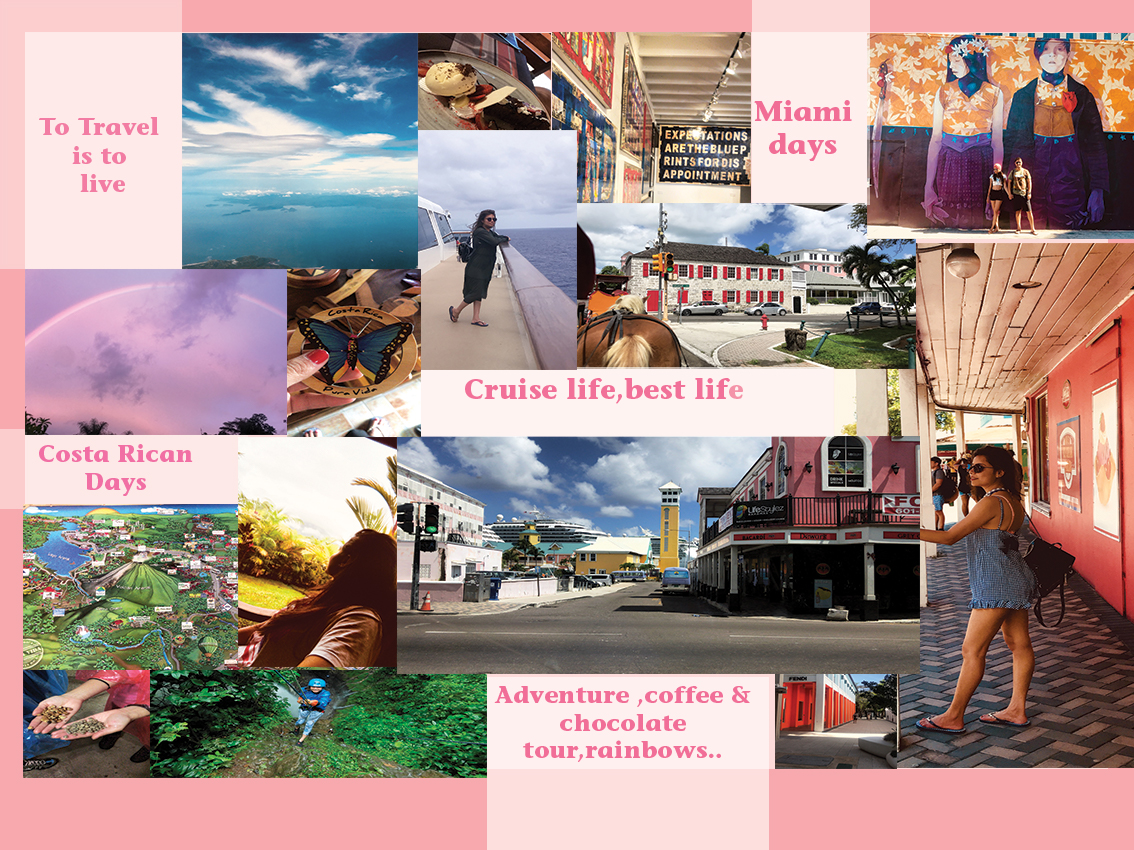 Vacation is the best time to make the beautiful travel memories. I am sure everyone agrees with what I said. The memories which make you rethink and smile.The moments that you want to rewind and never wanted to come back to the reality. You share the travel stories with your friends and laugh out loud.
I had such a vacation. I never wanted to come back to the real world but we have no choice. I would like to share my travel experience and joyful moments with everyone.
I will be coming up with the content of the programme which follows a sequence of my summer holidays. The whole series of my summer vacation.
From the start to the end and with all the links and details.
The places:
Costa Rica
Staying at Arenal Manoa and in Monteverde, Road trips
The adventure like Canyoning, Zip Line, and Horse Riding
Cruise Life
which includes three destinations.
The Bahamas -Nassau-City tour
St.Thomas-Snorkeling
St.Maartens- Diving
Cruise holidays are the best holidays – parties, activities and relaxing
Miami
The last Destination and the most happening one
The City Tour
The day at Zoo
Ocean's Drive and parties
Many more things and will be sharing whole travel program which you can follow too with tips and direct links.Stay Tuned guys .