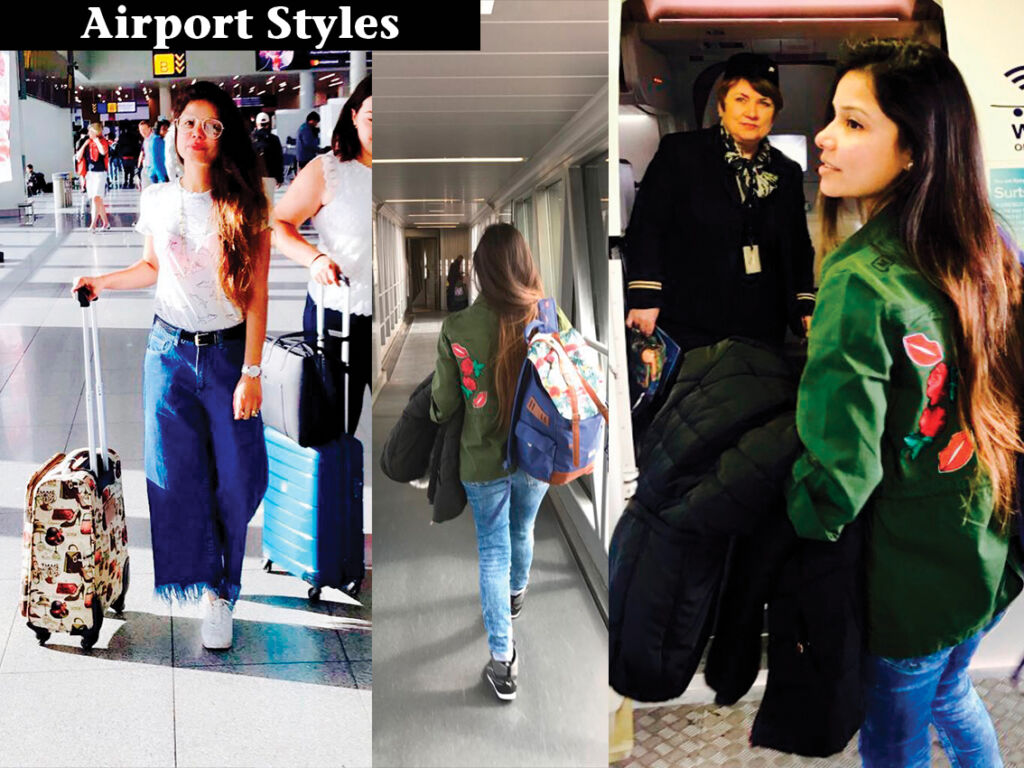 We are always confuse about what to wear when we are traveling . We want to wear stylish and comfortable outfits ,especially at airports . I am always trying different looks even for the airports but each time I want to look top ,you never know whom you get to meet at the airport and you get a chance to take selfies with. :))Here I have some of our favorites who travel with style . Do try some looks from these pictures.
---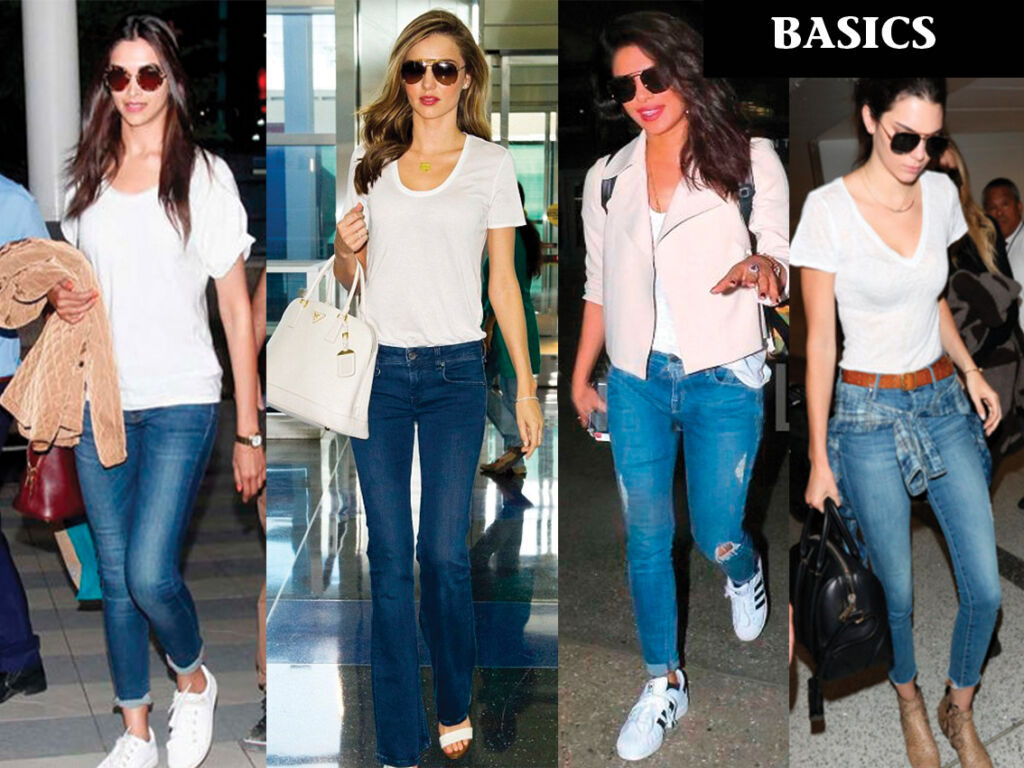 Basic Style
We can keep it really simple yet stylish by wearing simple denims and white T-shirts with white sneakers while you travel . This one is my most-liked look while I travel as this is very comfortable also yet super stylish .
---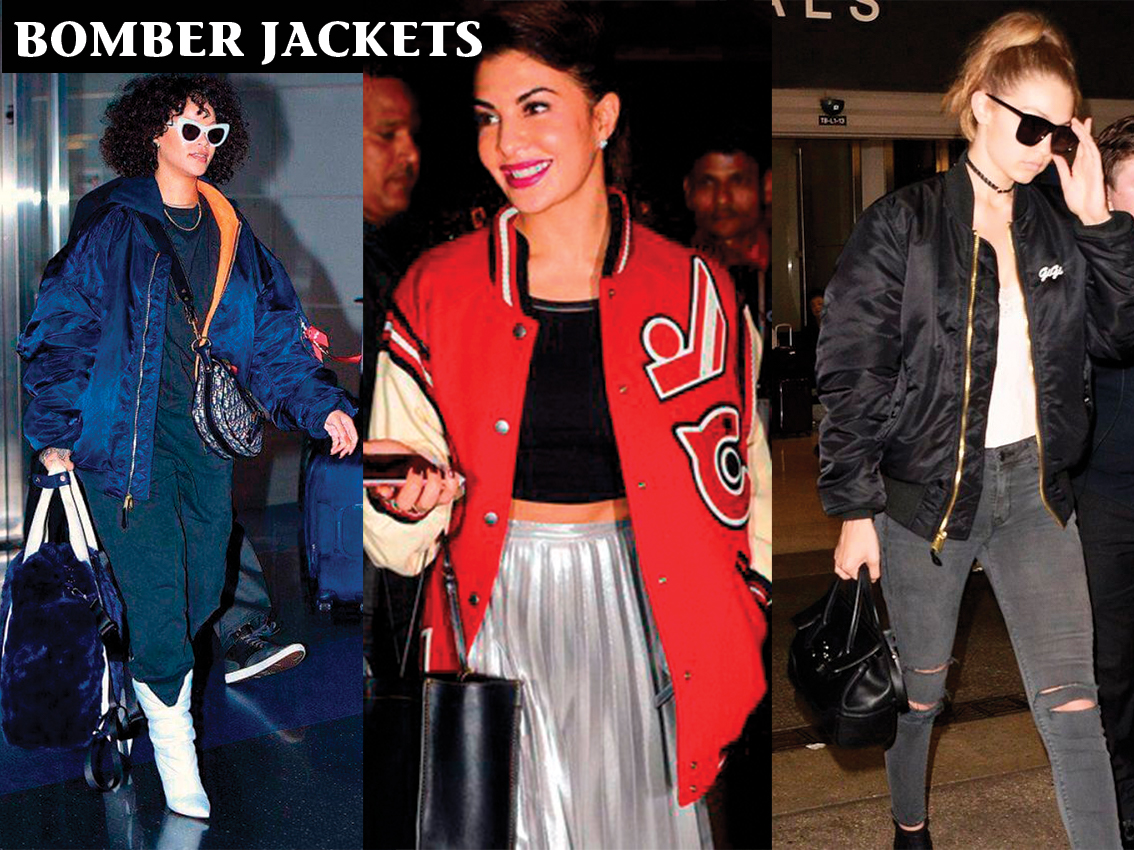 Bomber Jackets
The Bomber jackets can make you look stylish also and give you comfort also . There are many different types of bomber jackets like short ,longer than your knees , leathered , patched and many more . Its upon us how we wear it and with how much confident about it.
---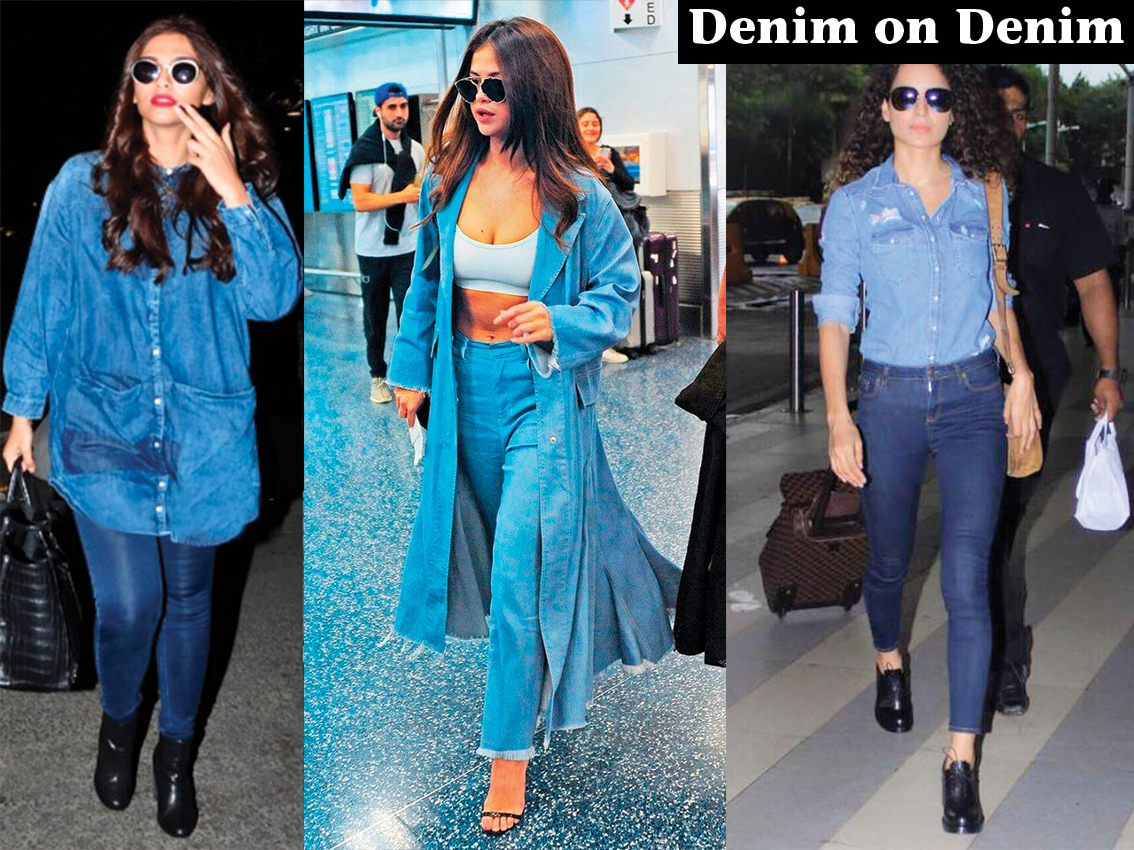 Denim on Denim
Now this is called a classy look .When I travel next time ,I am definitely going to try this look . Especially the one what Selena Gomez is wearing , just that I won't be able to wear such heels while traveling . But if we talk about foot wears I would just prefer to wear flats while I travel.
---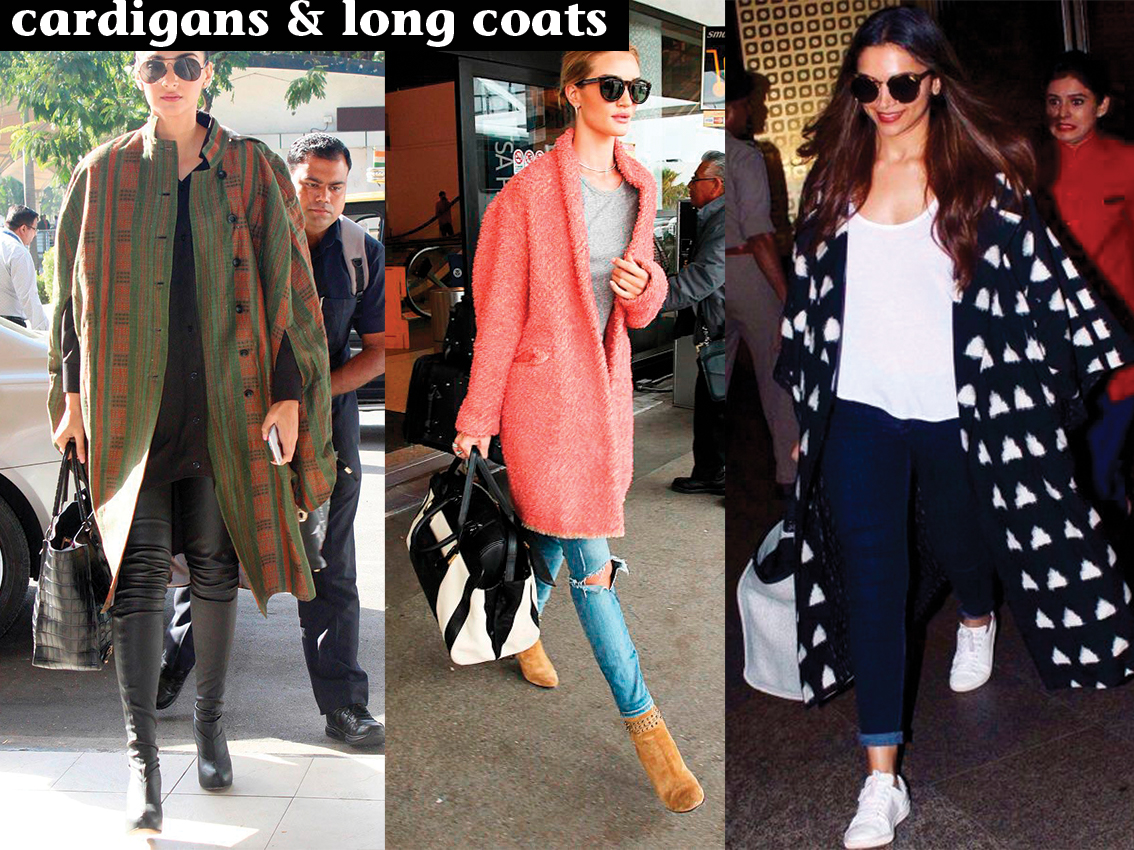 Cardigans and long Coats
This can for sure add lot of style to your looks . Cardigans have that length and flow which can give you lot of grace and you will stand out differently among the crowd.
---
Hats ,Caps and glares
some of the things which can add extra style to your looks and at some places definitely its not for style but it is the need . I would prefer to wear hats at the airport .
---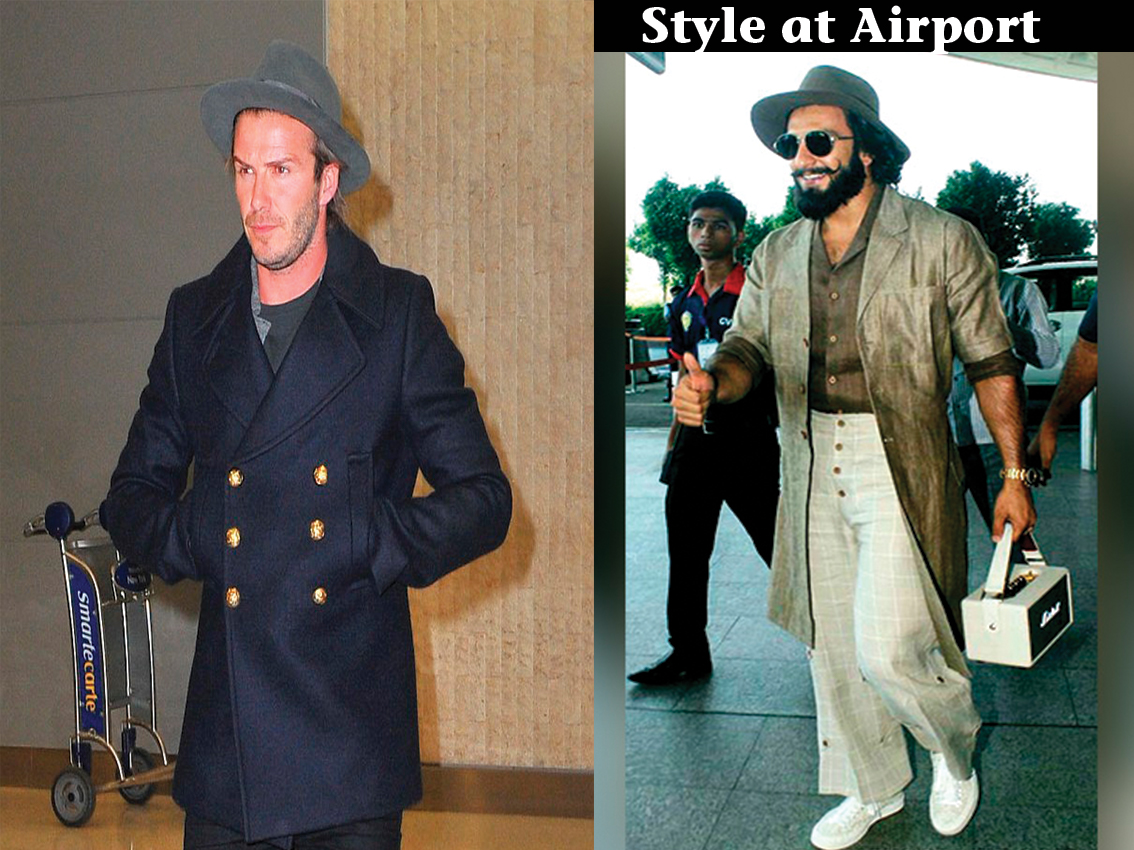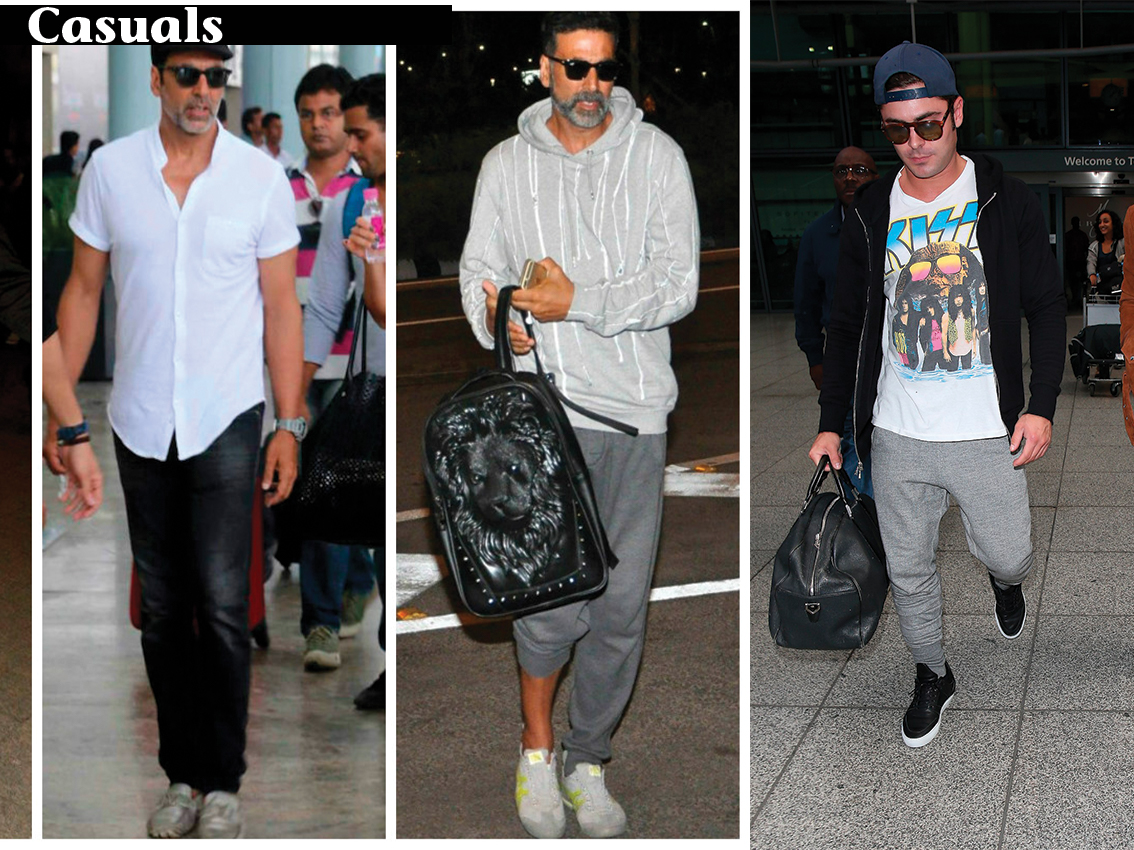 Casual to unusual
For men who wants to look stylish ,here are some tips.
I am sure this blog would be informative for you guys . Be stylish and travel with style.
created this blog with :payal Jariwala