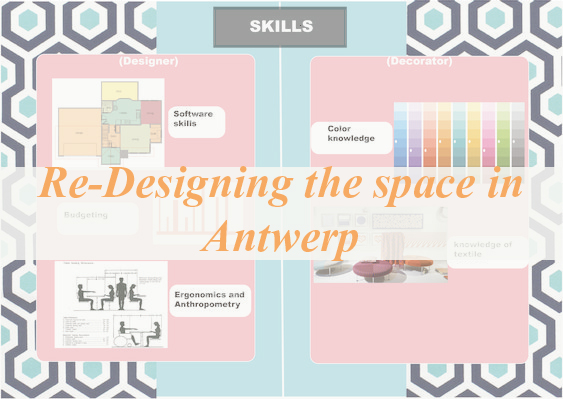 If you are planning to re-design your interior in Antwerp, some important points that you have to consider before you start executing your plan. As an Interior Designer, it becomes our job to do everything for our client, but if you are thinking to do it by yourself then these points might help you.
1.Breaking
When you as a non-professional decide to recreate your space, the most important thing that you have to take care of is the grid. The grid of Column and Beam. The structure which you can't afford to touch. Making space bigger is a good idea but not without considering the grid.
2.Garbage
This is the most important point after breaking and it is not easy. Here, in Antwerp, it is not easy to throw the garbage. For that, you need to call for
– The Container –
They are available in two sizes. We even need to mention the materials we are going to put in the container (tiles, wooden flooring, steel etc etc.).
They charge you per day and it is important to order the container before some days.
– permission from Stad-A
Before ordering the container it is most important to take permission from Stad – A.This can be done online. The permission to park the container under your site also need to be taken before some days.
You need to go to the link below and proceed the steps . You need to have the Account on it to proceed further.
For the permission :https://www.antwerpen.be/nl/info/5655c30fb2a8a79f428b45e8/aanvraag-tijdelijk-parkeerverbod
3.Transportation
– Materials-
For material transport also you need the lift here. For the lift, you need permission from Stad-A.
The material just doesn't include Tiles and sanitary wares but also electronic things like Refrigerator and gas. These things are impossible to fit in the building elevator. Such things need the transport lift which is being operated from outside of the building.
These are the points that we have to look into while redesigning the space without any professional in Antwerp.