here I have another blog of my travel series, and I hope you enjoy it
I am sure some of you will be thinking why this kind of title? We face many situations and circumstances in our life where we lose ourselves or get detached from our soul. We don't realize this until we feel ourselves back and feels content. Holidays are the excellent source for such contentment. This moment here that I am sharing with you guys gave me that kind of sentiment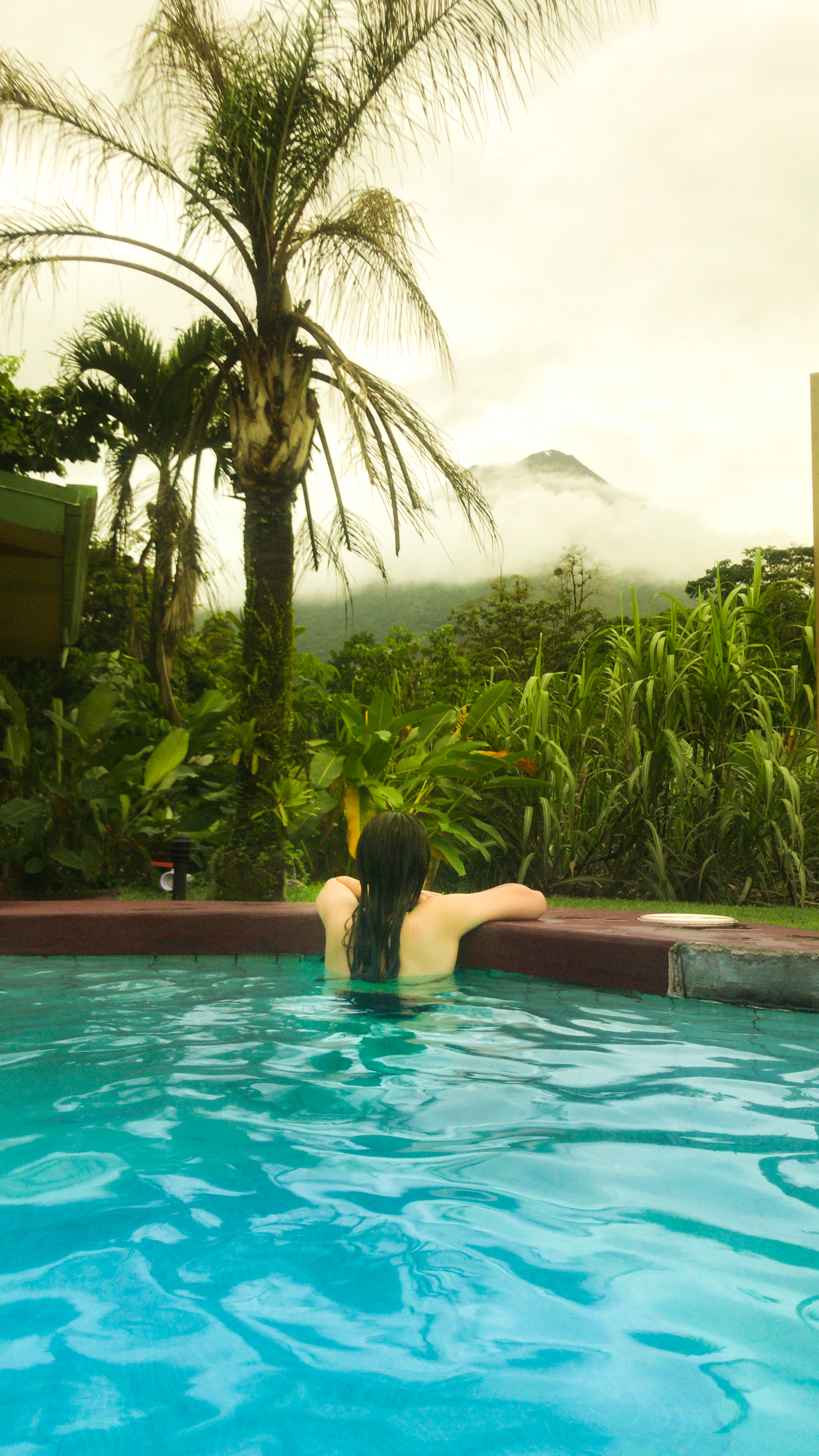 Life is always complicated and never goes the way we planned, but that's reasonable right. Yes, but traveling can, and that can bring the best in you all over again. We spend time with our loved ones and laugh with them and cherish the beauty around us. The Arenal Manoa made me feel free from everything and got me back to myself in addition to my main (my man).
Arenal Manoa beautiful resort between the forest in Costa Rica and the best view of the Arenal Volcano.
The moment I felt myself when I saw the clear view of Volcano from the Hot Spring pool with the complete Rainbow (which I saw for the first time in my life) including some Spanish music along with Pina Colada and some Nachos relaxing next to my man. It gives me goosebump while reviving that time. It was a "Make a Wish" moment, and we never want to get over it. We were into that moment taking a lot of pictures and videos and just smiling at each other.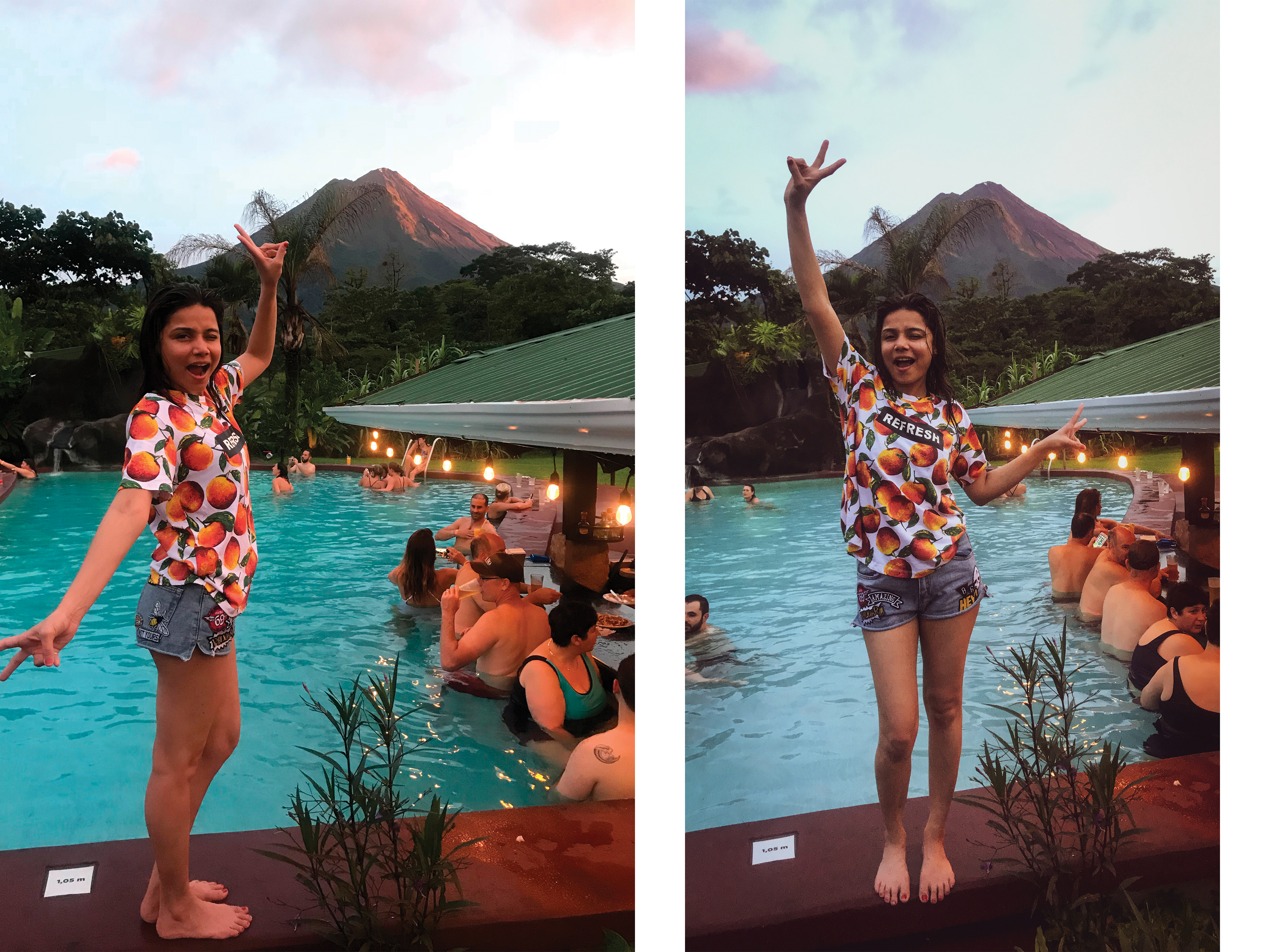 Oh yes, Coincidently even my tee says "Refresh," this was not at all planned, so even good things can appear without planning.My tee goes well with this event.
Ohh, God, I feel like its going towards Love story than the Travel story. But I will stick to the Travel experience …..
I hope you like it ,do comment and share if you like it ……you can see more pictures on Instagram….