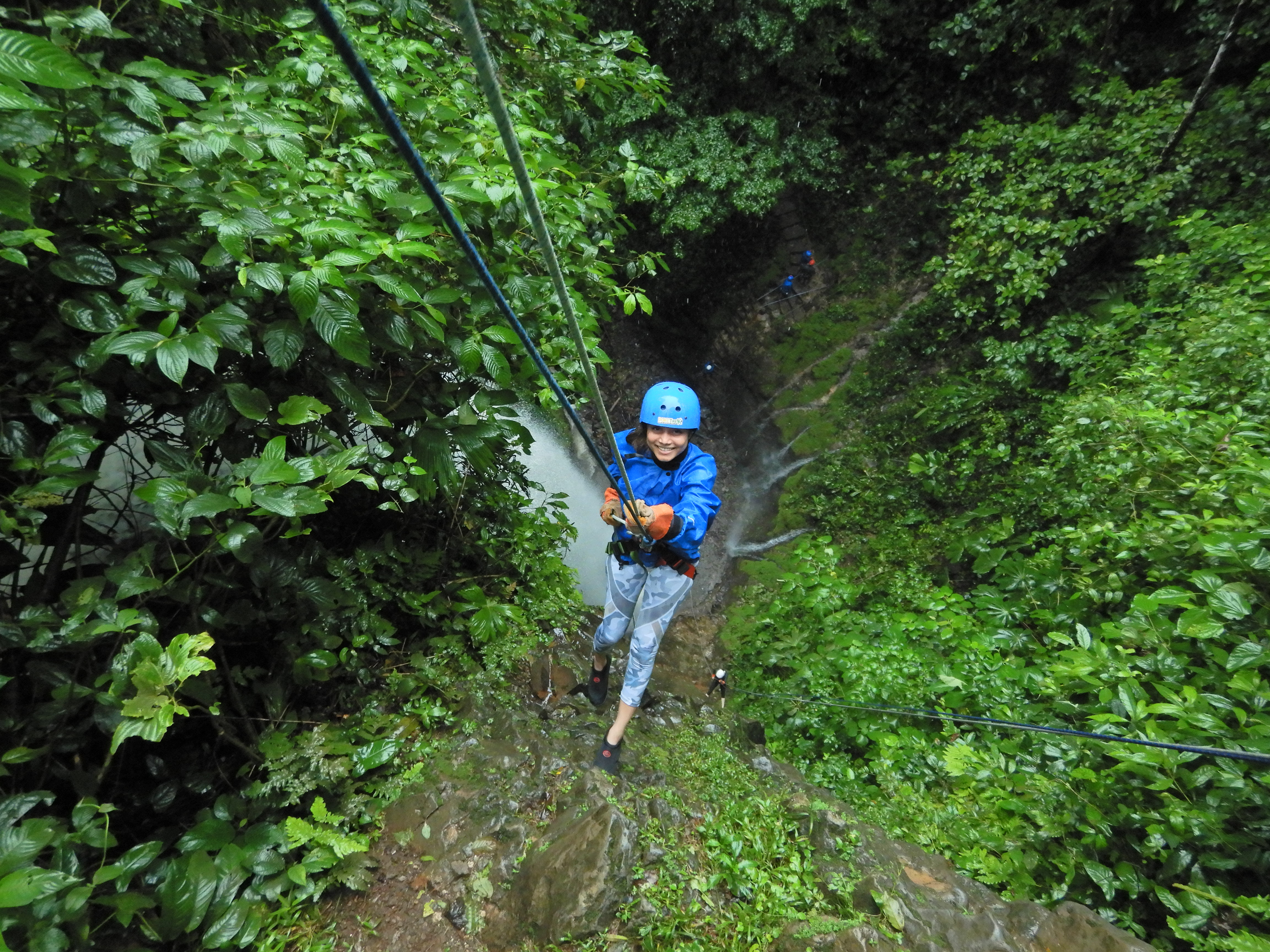 Costa Rica very famous for the adventures . Our first activity was canyoning which we did with Pure Trek  in La fortunate.I am always scared of water and so if there is any activity related to water my man has to drag me in. This time I decided to face my fear with my smile on my face. We decided to do canyoning, and I am sure you all know what canyoning is… If you don't know what canyoning is: "the sport of jumping into a fast-flowing mountain stream and allowing oneself to be carried downstream at high speed. "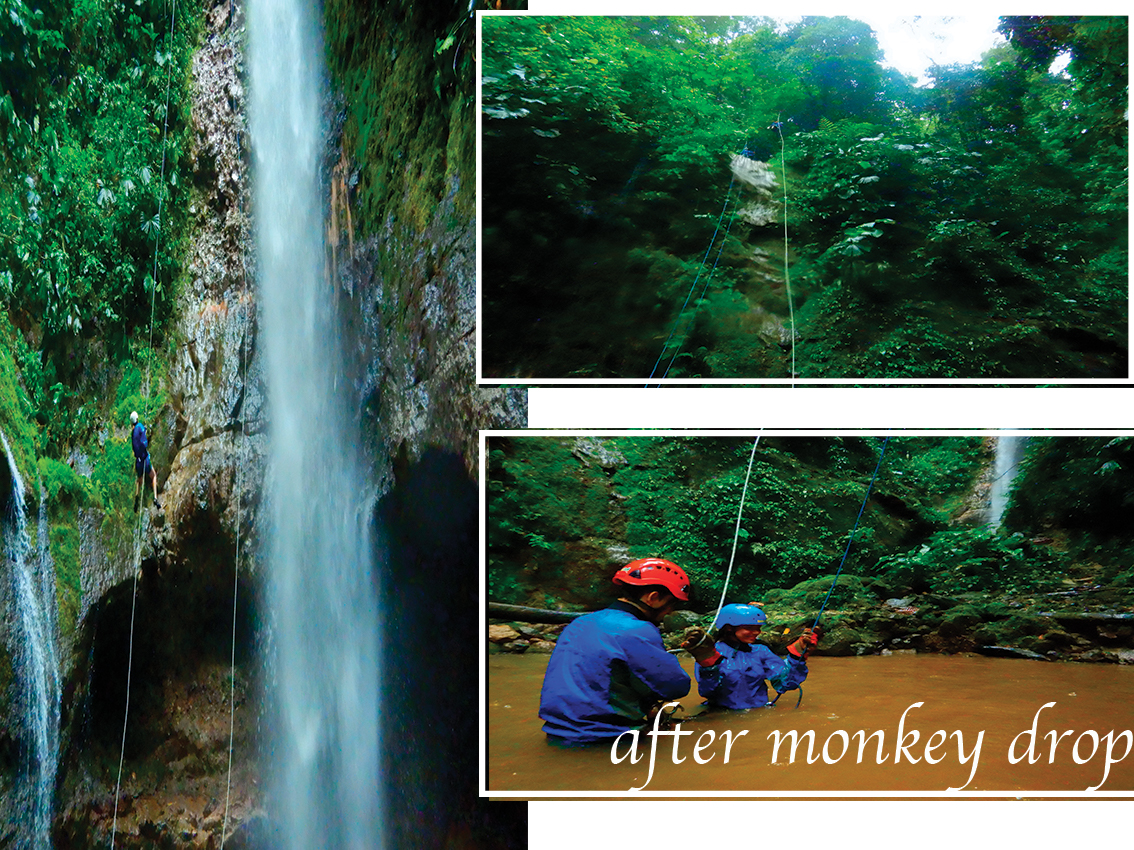 We had to do canyoning in five different waterfalls. Oh yes, one thing that I was most scared of was a "Monkey Drop."Though I was super excited to do the adventure, It was there in my mind that I have to jump through the waterfalls and the word WATER. Whatever is going in my mind or my heart it comes on my face very quickly. Everyone started noticing that I am scared and I am nervous. Our trainer saw my face and showed "Sloth" which was busy sleeping in the forest as usual and I started smiling.
It was my chance now to get down from the first waterfall and the tallest of La Fortunate. They started tieing me up, and my heartbeat began to skip and so my man's. I had no choice except doing it.
I just decided to do it with a broad smile. I just wore a smile turned around looked down and started "canyoning."
I was at a point where I had no choice except the one to move ahead, so I accepted it and smiled for it and said to myself " LET'S DO IT." Then I enjoyed it thoroughly, and my whole experience became memorable in the best way.
I hope you also say that to your fears and face it with a broad smile.